Faugères Park, Breteuil Public Garden Stroll through the parks & gardens
Faugères Park
Magnificent place where flowers and water come together, a walk in the 1.3 hectares of the park , little frequented will soothe you. Located at the foot of the gray tower, it bears the name of its creator who donated it to the town of Verneuil in 1979. Always impeccably maintained, it will seduce you with its nuances of colors and its calm. A green setting just 15 minutes from the cottage.
Poultière Park
More than forty species of birds frequent this magnificent park which covers 2.5 ha. You will have the opportunity to picnic and take your children to admire the different species of animals. A play area is also accessible, as well as an open-air stage. The old fish farm has given way to a magnificent corner of paradise.
Located in the town of La Guéroulde 5 minutes from the cottage.
Breteuil public garden
A very beautiful public garden in the heart of the city of Breteuil. Water bodies, sports course, old ruins and children's games coexist. A multitude of activities for young and old. Accessible by strollers, bicycles or simply on foot, the paths are well maintained. 15 minutes from the cottage, this park offers the possibility of being able to improvise a picnic with just opposite the famous Toutain bakery .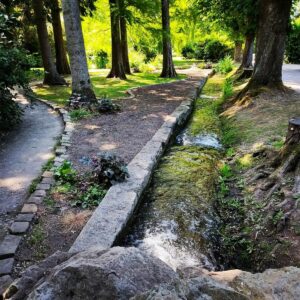 3 parks presented here that will allow you to find peace and rest in the middle of nature.